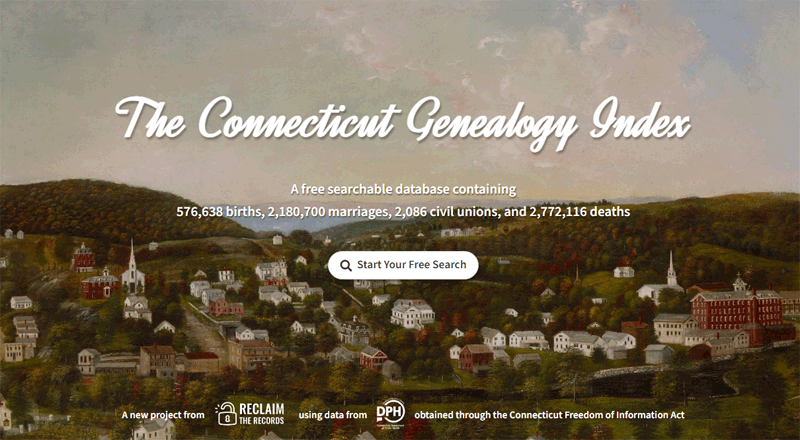 Reclaim the Records has launched an incredible resource for Connecticut researchers!
Looking for information on somebody who was born, got married, had a civil union, or died in Connecticut?
This NEW free searchable database provides a basic index to modern era records that were filed with the Connecticut Department of Health. This site doesn't host any actual certificates, but it can help you confirm if a record exists. You can then request a copy either from the municipality where the event took place or from the state directly.
Check out the full website: